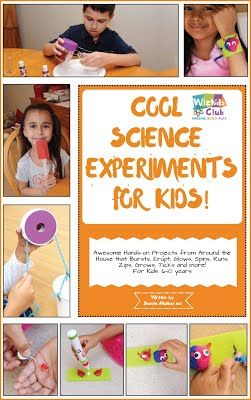 Children's Learning and Education
Date Published:
June, 2017
With this book all you need to do is gather a few household items and you can recreate dozens of mind-blowing, kid-tested science experiments. Meant for kids between six to ten, it is an easy-to-follow, step-by-step instruction book for children. It introduces kids to the magic of motion, energy, chemistry, art, games, math fun; understanding basic scientific principles and most importantly, having a blast making them. Inside this book you will find projects that bursts, glows, erupts, spins, runs, ticks and more!
There is also a BONUS: A FREE downloadable book on young kid inventors and their inventions.
My Review
Cool Science Experiments for Kids contains some great school holiday or just general boredom busting activities for kids of the ages 6-10.
Most of the activities in the book contain materials that you would have hanging around the house and each one contains very clear, step by step, instructions with pictures that show each important stage of the making process. For any of the other materials that you don't have on hand, they are all easily obtainable with a little planning beforehand.
I have a 6 year old son who loves building and making things at home and there have been quite a few experiments in this book that he's enjoyed which have been nice and easy for him to do. Most of them can be done unsupervised as well but there are some that are a little bit more technical or use some tricky materials so some adult supervision may be required depending on what your child chooses to do.
About the Author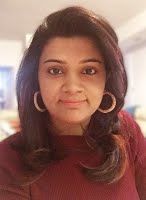 Sumita Mukherjee is a NASA STEM certified leader and children's book author. She has been fortunate enough to travel around the globe, explore many countries and meet different people. Mysteries and adventures have been captured from there in the form of Keiko and Kenzo's travel adventure series. These books are to inspire young readers to know and appreciate various countries, develop a love for discovery and learn about the world around them. Her series of STEAM (Science, Technology, Engineering, Art and Math) books encourages kids to invent and explore, to empower themselves and see themselves as world leaders and problem solvers. Her books celebrate diversity, spark curiosity and capture children's imaginations! Sumita currently lives in Toronto with her family.


Her website, WizKids.Club was created with a vision to raise the next generation of creative leaders. WizKids.Club offers highly engaging kids activities, educational books, experiments, hands-on projects, DIYs, travel stories and engineering books perfect for children 4-12 years to spark creativity and scientific learning.